Finger prick test for Type1Screen
… launching in 2022!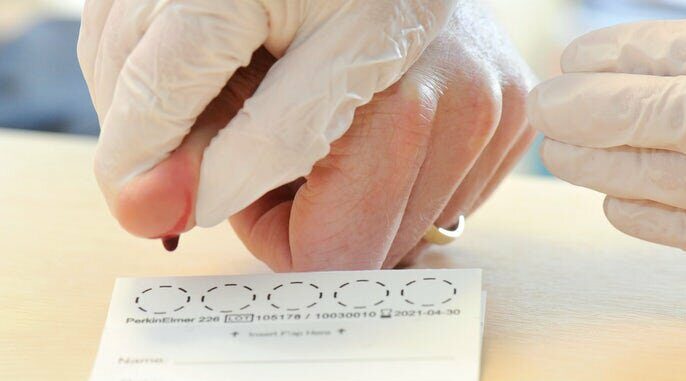 Many Type1Screen participants have provided both finger prick test (capillary blood) and needle in the arm (venous blood) samples. Thank you all soooooo much! These samples are helping us to validate a new test or "assay" to accurately determine someone's risk of type 1 diabetes.

We are still in the process of validating the finger prick assay. This means that we are testing to make sure that the assay reliably finds early markers of type 1 diabetes (islet auto-antibodies – IAs) if there are any IAs in the blood. Equally, we want to make sure that the test does not find IAs when there are no antibodies present in the blood.

The finger prick assay is more complex than the regular assay that uses a venous blood sample. A spot of blood is put on a card, but the sample tends to degrade (breakdown) a little in the post. This makes it more difficult to extract any antibodies from the sample to do the test.

Our recent results comparing both methods tell us that might will miss some children who actually do have islet autoantibodies using the blood spot sample method. We are working hard to make the assay more reliable.

The aim is to be ready to launch the new do-it-yourself in the home assay in 2022. Stay tuned!