Media coverage of Type1Screen's blood spot testing
The at home test kit for type 1 diabetes through Type1Screen has received significant attention this Diabetes Month! This was boosted substantially with thanks to the McCaughley Family.
Lila McCaughley was diagnosed with type 1 diabetes at the age of 9 in DKA (ketoacidosis – a life threatening state where blood sugar levels are too high because the pancreas can no longer produce insulin). In response, her mother Ange Liston-McCaughley founded the Type1Foundation to raise awareness around the signs and symptoms of type 1 diabetes to prevent as many other children as possible experiencing the same horrible diagnosis.
Ange has said that Type1Screen aligns with the values of the Type1Foundation because we too want to identify children and young people at the earliest stages of type 1 diabetes. Screening has been shown to prevent DKA, improve longer term diabetes management, and offers the opportunity for any available clinical trials to delay or prevent type 1 diabetes.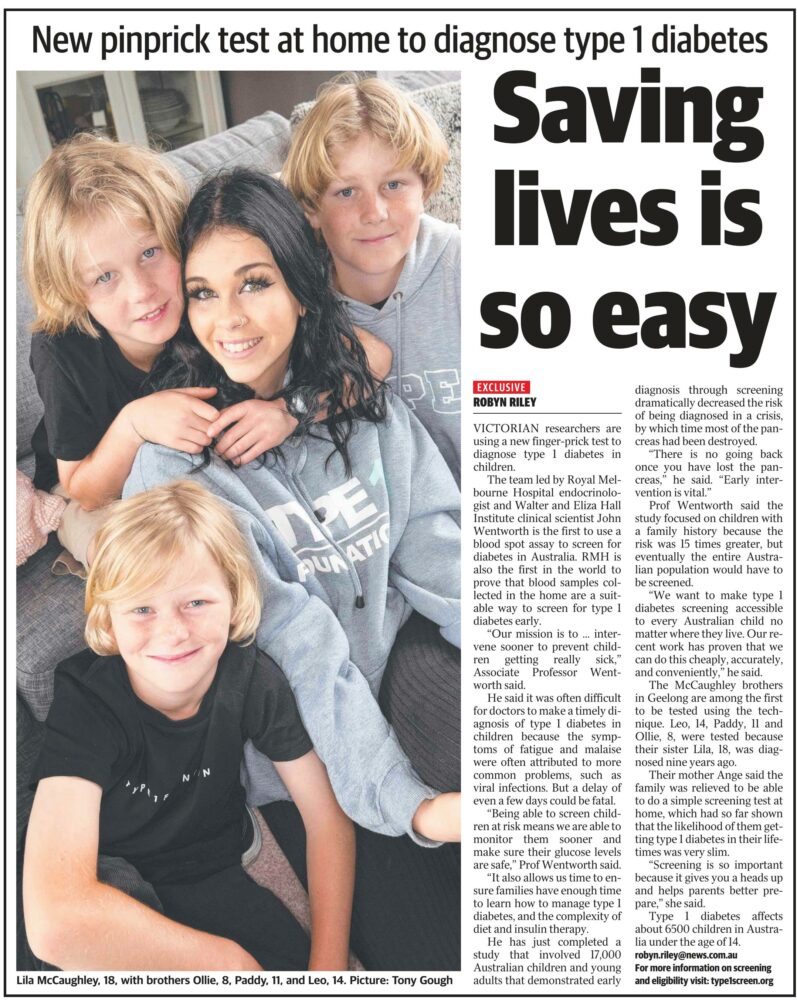 So when Ange decided to get herself, and the rest of her family screened for type 1 diabetes using the new at home blood spot test with Type1Screen, the type 1 diabetes community took notice! And so too did the media. Thanks to the McCaughley family for their ongoing support and their amazing media skills!
For all the media coverage you can click on these links: